By Ben PSeptember 29, 2015
---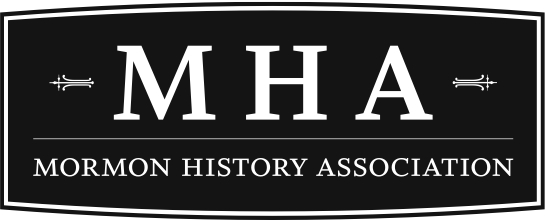 As many readers know, the Mormon History Association recently conducted a search for a new executive director. A few weeks ago they chose Rob Racker, a long-time MHA attendee and Utah-area business consultant for the job. I was fortunate to spend a bit of time with Rob this last weekend at JWHA and he seems like an excellent choice. Below is a brief exchange for JI's readers to get to know Rob a little better.
[Also, consider this your urgent reminder that MHA conference submissions are due in two days!]
What is your own background, especially your intersections with the Mormon history community?
My interest in Mormon History and studies/culture has spanned over my entire adult life, but especially over the last 20+ years. I have a business/consulting professional background mostly helping companies with financial management and systems issues, so the interest and passion in Mormon History is mostly been from an amateur perspective. I remember reading Sillitoe and Roberts' Salamander and  Naifeh and Smith's The Mormon Murders shortly after the Mark Hofmann episode and later Juanita Brooks' Mountain Meadows Massacre. After these and a few other books I couldn't get enough of the "warts-and-all" kind of church history vs. the purely devotional perspectives learned earlier in my life. My first MHA Conference was in 1996 at Snowbird and I have been hooked ever since. I enjoy the intellectual stimulation and camaraderie of the diverse personalities, opinions and approaches found within MHA.