By Tona HDecember 28, 2015
---
This post begins with a rather cryptic instruction for Relief Society leaders, published in the Bulletin No. 13, July 1981, p. 2, which reads:
Homemaking Meeting Materials:
Relief Society leaders should ensure that all materials used in homemaking meeting are reliable and accurate. They should be especially careful about materials focusing upon color analysis for wardrobe planning. Materials presented in homemaking meeting should use basic color principles and promote an understanding of the use of color. Sisters should avoid "systems" of color analysis, many of which contain misinformation. [1]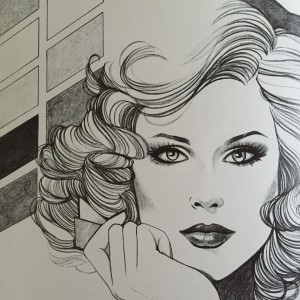 Fellow JI blogger J. Stapley stumbled upon this puzzling little gem; I have a pretty solid hunch about it, but I also invite further interpretation / speculation about its meaning in the comments. The specific context might very well be forever lost in the mists of time, but it's worth seeing if we can unpack this passage a little.