The film "Abducted in Plain Sight" has gained a lot of notoriety online for its salacious story. Here is the plot, per Rotten Tomatoes: "
On October 17, 1974, 12 year old Jan Broberg was kidnapped by her next-door neighbor and parents' best friend. Abducted In Plain Sight is a feature length documentary about the stranger-than-fiction, true story of the Brobergs; an Idaho family who fell under the spell of a sociopathic neighbor with designs on their twelve-year-old daughter. The film tells the story of one family's struggle with desire, deceit, faith and forgiveness. The Brobergs' troubling admissions reveal epic failures and untold personal dramas that point to the biggest tragedy of all — that these crimes could have been prevented. "
J Stuart and Cristina Rosetti (PhD Candidate in Religious Studies at UC-Riverside whose research focuses on non-LDS Mormonism) decided to discuss whether or not "Mormonism" contributed to the strange tale. The documentary should have several trigger warnings for sexual assault and rape. Consider this a trigger warning for the post and for the documentary itself. Also, this post contains spoilers.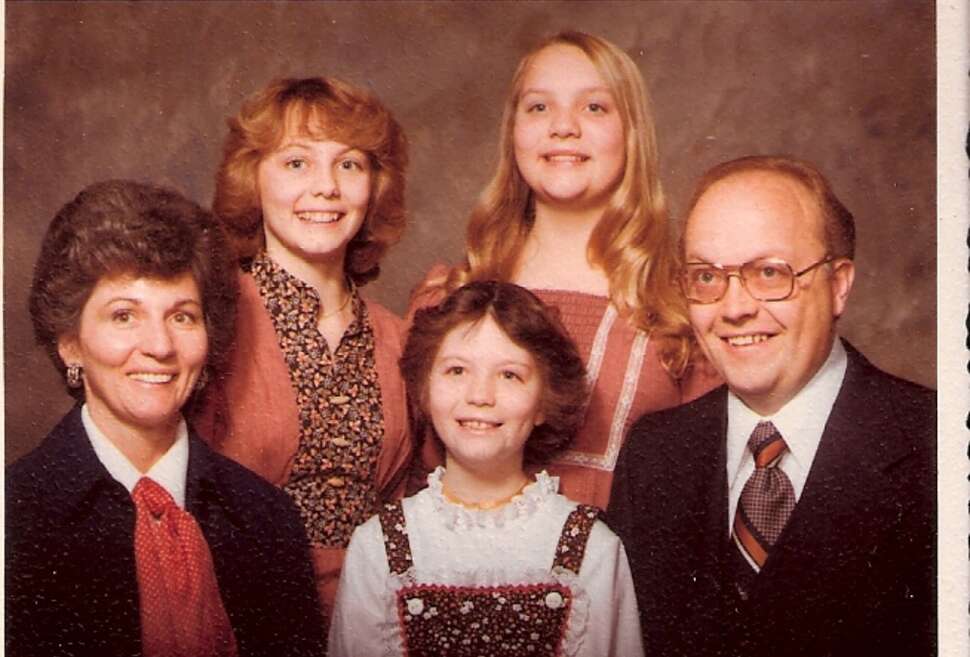 JS: I've seen some online discussion about whether the strange case of the Jan Broberg abductions should be considered particular symptoms of Mormonism or Mormon culture. I'm inclined to say NO, but I do think that it sheds light on how Mormonism functions in different social contexts. What do you think?
CR: I'm always inclined to question generalities. Because of that, saying these events were the product of Mormonism didn't sit right with me. What we often forget is that Mormonism, both the religion and culture, isn't the same everywhere. Mormonism in Utah isn't the same as Mormonism in Connecticut or Ghana. A lot of people were shocked at Tara Westover's story because it didn't reflect a religion that they were familiar with.
Interestingly, her story took place in rural Idaho, like the Broberg story. This isn't necessarily a commentary on Idaho Mormonism, but there are ways that Mormonism functions differently in Idaho than in other states. Rural Mormonism in the Intermountain West just manifests differently. With that said, I think it's worth considering the structures that Mormonism creates and supports, such as particular family models, a patriarchal hierarchy, shame, etc.
JS: Yes, absolutely. I think that this highlights the differences in regional Mormonisms. For instance, Pocatello, where the kidnapping takes place, is and was a relatively rural area, which leads to different class and race dynamics than it would in Salt Lake City or Phoenix. It's different even from Rexburg, which, because it is home to BYU-Idaho had a very different socio-economic makeup (though perhaps not a racial one). I think that folks get really focused in on "the Mormon corridor" and forget that it covers a LOT of space.
That said, I think that there are certain elements of tight-knit religious communities, Mormon or not, that becomes evident in the documentary. For instance, the near-instant trust that forms between members of the same faith community encountering each other during times of stress or transition.
CR: Trust of priesthood leaders is the biggest theme I found in this documentary. Sexual shame in religious institutions is a close second. Religious people trust their leaders, even when problems begin to arise. I saw this in my own faith tradition when the sexual abuse cases began to come to the forefront. There are hundreds of stories of parents quieting or condemning their children for speaking up about priests that abused them. From an outsider perspective, it seems odd that a parent would condemn a child for telling on an abusive priest. But, priests are the mediator between people and their gods. They stand in place of Christ in the confessional and as they raise the host. Robert Orsi writes a lot about this in History and Presence.
The same is true for Mormonism. Many parents and leaders encourage unquestioning loyalty to priesthood leaders. Sure, that might not happen in all families and wards, but it happens, and the family in this documentary is an example. The perpetrator held the priesthood. He was an upstanding neighbor. It should not seem odd that the family would trust him with their children. Because, how could a man who holds the power to act on behalf of god hurt a child. For many Mormons it is difficult to imagine a priesthood leader acting in a harmful way. But, abuses of power happen. As a sidebar, I spent a good portion of the day looking for fundamentalist connection. I didn't find any, but it's worth mentioning that trust in the priesthood can take people to unimaginable places.
JS: I think there's a difference between a priesthood holder and a priesthood leader. Some guy in a local ward will not garner the same respect as a Bishop (who ultimately got the father to move ahead with a divorce). Some guy in a ward is not the arbiter between a religious person and the gods, as Orsi puts it, either. I don't discount, though, that class played into this. Over and over the kidnapper, "B," is described as cool, handsome, charismatic, and sexually attractive. I think that plays into how and why the Broburg family trusted him, especially in a relatively poor and rural region with fewer people (and thus fewer charismatic people). Also, the father was a priesthood holder, and seemingly an honorable one, if we believe what Mrs. Broburg said.
I was struck by the way that male authority created power dynamics, though. "B" can direct his wife to cover for him despite his crimes and infidelity. Mrs. Broburg ultimately begins an affair with "B" because of his performance of charismatic masculinity. How much do you think gender played in here? All this is to say, of course, that masculinity means different things to different people.
CR: I think my perspective on the distinction, or lack thereof, between a priesthood holder and priesthood leader comes from my interaction with non-LDS Mormons. Mormon history is full of local ward members becoming prophets. These men didn't have special callings, but they were able to invoke the same authority held by the LDS apostles to justify their own rise to power. Sure, it might seem rare, but it happens, and their followers trust them because of their claims to priesthood.
In Mormonism, the priesthood is tied to maleness, so gender is obviously an important component. In recent years, Church leaders have expressed that men are not the priesthood, but holders of the priesthood. However, in the lived reality of Mormonism, I'm not sure this distinction is fully articulated. I agree that the performance of masculinity is crucial here, but I'm not sure I'm willing to disentangle it completely. What the move didn't show is that "B" got out of prison and went on to other leadership positions in the LDS Church. He was trusted after his crimes and imprisonment. I'm not sure this is because he's male. I think, again, the trust lies in obedience to the priesthood.
Can we talk about the aliens? I've seen a lot of people discuss the use of imaginative stories as a tool of persuasion and manipulation, even linking it to the "magical thinking" of Joseph Smith. Aliens aren't part of Mormon cosmology, but do you make any connections there?
JS: Great point on the distinction without difference among priesthood leaders and priesthood holders in non-LDS Mormon communities. Definitely a blind spot for me.
So, aliens, Yeah. Jan, the victim, spoke about how the idea of someone reproducing on one planet to save the race of another was a key part of B's manipulation tactics. I'm not persuaded that she would have understood it in Mormon terms at the time, Adam-God teachings notwithstanding. I wonder if she picked it up from The Godmakers? I think that anti-Mormonism also takes different forms by place and that places with more Latter-day Saints than other religions may have been particularly zealous about showing and sharing its most salacious plot points. Maybe I'm naive, but it seems odd that a pre-teen or teen would know about non-canonical, questionably popular (among LDS) nineteenth-century theology. However, it does seem like something that would connect to her experience later on. It could have also been something that "B" saw as a connection and then exploited it.
CR: Adam-God is my favorite thing to talk about, Godmakers aside. The alien part of the documentary was what initially made me question a fundamentalist connection. Although there are no fundamentalist teachings that correlate to her story, Mormon leaders like Ross LeBaron (Church of the Firstborn) developed intricate ideas about aliens and other worlds. So, his use of aliens wouldn't necessarily be separate from Mormonism.
In the last few years, more and more people have discussed ritual abuse in Mormonism. This narrative certainly falls within that category and is causing people to reevaluate their ideas about sexual abuse. Included in that conversation, is the way shame and Mormon ideas about sexuality plays out in family settings. I was struck by the parents not reporting sooner and signing an affidavit saying that Brogan's kidnapping and marriage to "B" was consensual. Which, of course, brings up really challenging discussions about consent and child marriage in the history of Mormonism. But, the parent's note that the threat of disclosing their own affairs played into their failure to report sooner. How important is that to the story and how this all relates to Mormonism?
JS: I think it matters inasmuch as it brings together the ideas of sexual shame, community cohesion, and a desire to not lose status in one's community. For instance, B's seduction of the father into a sexual act, which was later used as blackmail to keep the family quiet, made a huge difference to the case. I think it also points to Latter-day Saints wanting to trust fellow Latter-day Saints. I'm not as up on ritual abuse as I should be, but it seems that shame and a desire to maintain social relationships likely factors into that as well.